News
The modernization of spoolers has been completed. The value of the investment was EUR 120,000. The required sizes of cylindrical spools, conic spools and king spools are reeled on the fully automatic machines SSM - CH. The quality of final spool sizes has been improved considerably.  
more
archives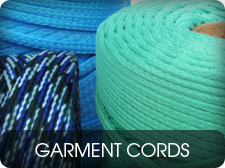 | | | |
| --- | --- | --- |
| Welcome on the pages of the Hagal Company | | |
Hagal s.r.o. (the Hagal Company Ltd.) was established in the year 1993, specializing in the manufacture of sewing threads made from polyester staple. Currently we produce sewing threads in a wide assortment and from various materials.
The manufacturing process starts with the purchase of high quality raw materials from leading producers. The raw materials must fulfil input requirements according to the relevant European standards. The subsequent production process is fully automatic with a laboratory quality check during the individual production stages. High quality products and satisfied customers are the results of the procedure. An individual approach to each customer is our strength. In addition to the assortment included in our catalogues we also produce custom-made threads with colours according to a submitted sample, or according to the Pantone sample book.
Manufacturers of clothing, mattresses, bed clothes, soft furnishings, car seat covers, leather haberdashery and shoes, wholesale stores with textile haberdashery, and shops selling textiles and haberdashery are our main customers.
We have all of the products from our catalogue in stock and we secure the product dispatch in the shortest possible term by handover of the delivery to a carrier that usually delivers our products within 24 hours.

___________________________________________________________________________________________________________________________